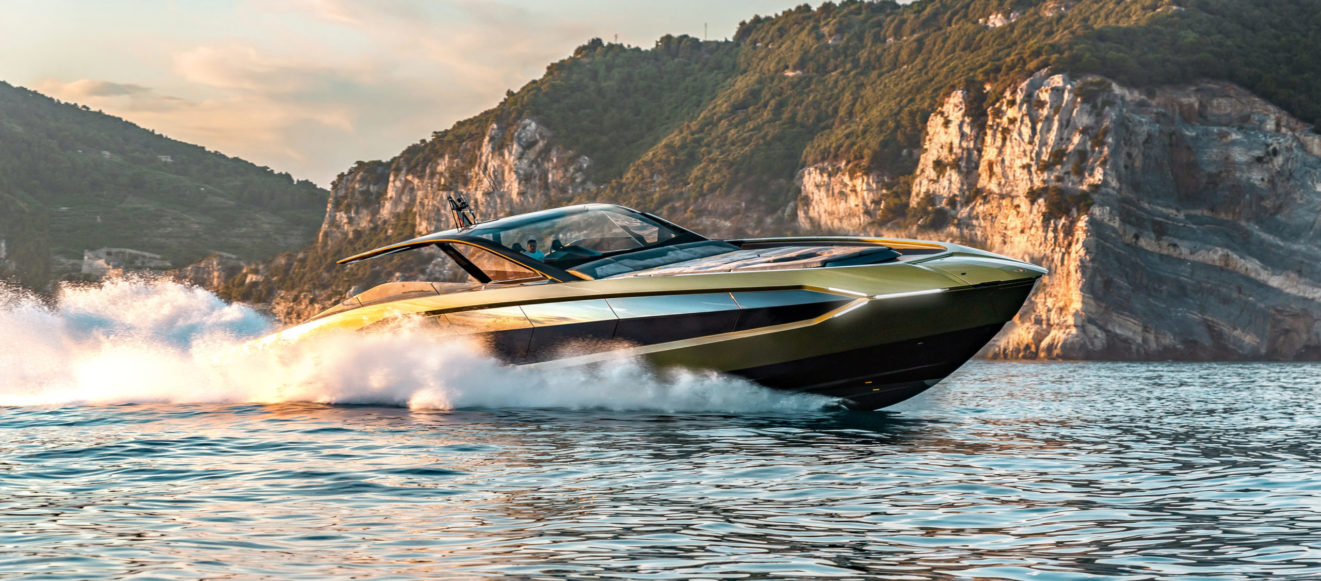 engines
2x MAN V12 BITURBO
total power
4000 cv
max speed
60 kn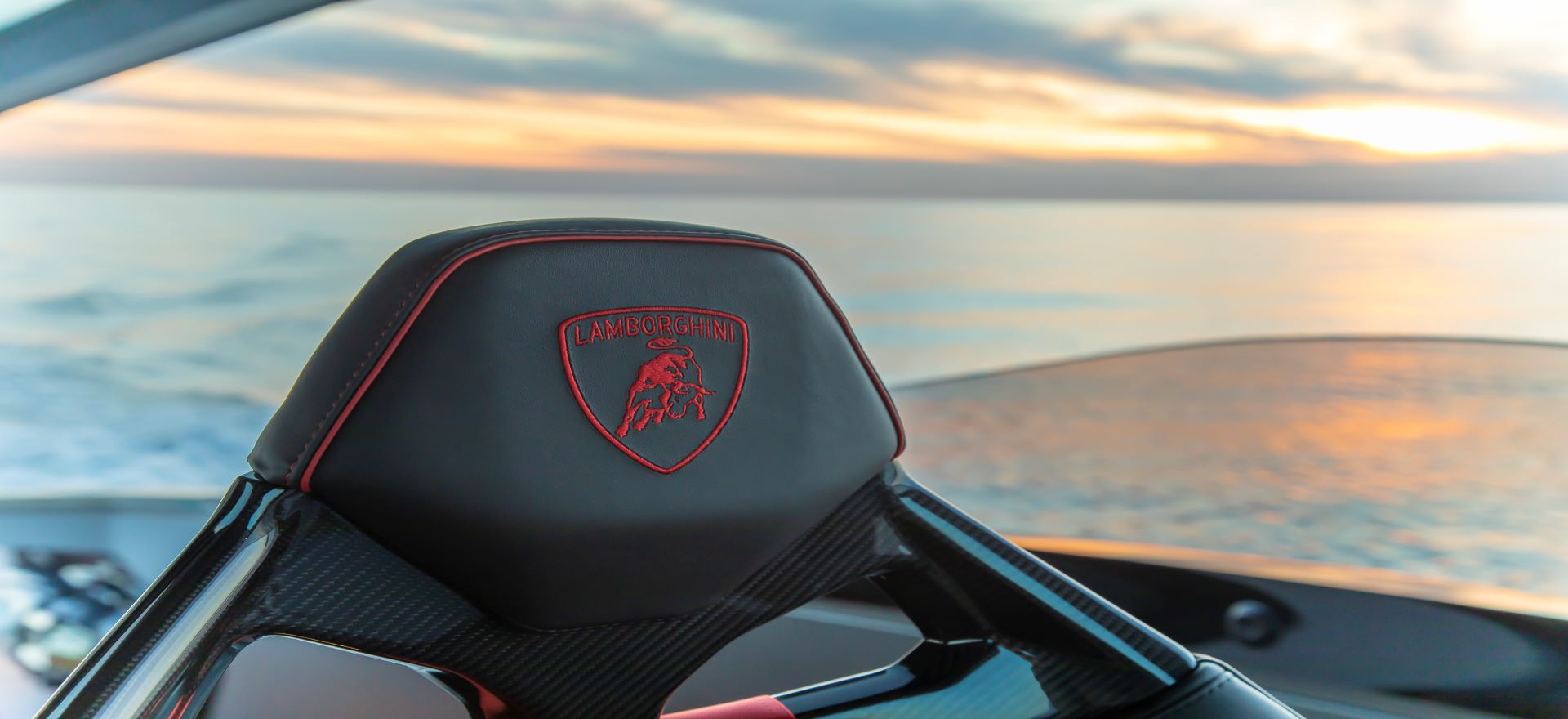 The Yacht "Tecnomar for Lamborghini 63" is not simply an exercise in style and design but she also represents the avant-guarde of luxury speed boats. Inspired by the performance of Lamborghini supersport cars, there are two innovative elements at the basis of her design concept: speed and dynamic weight. The two engines MAN V 12 – 2000HP allow the yacht to reach the impressive speed of 60 knots, while the use of carbon fiber (a typical element of the cars of Sant'Agata Bolognese) guarantees the classification in the range of ultralight boats with a maximum weight of 24 tons for 63 feet in length.
Terzo Millennio, Sián FKP 37: these are the main inspirations.
The design of the EXTERIORS is the result of the close collaboration between the two Centro Stile and has led to the creation of a cutting-edge silhouette, completely out of any typical nautical scheme. The super-performing hull comes from the design of the team of naval engineers specialized in the study of computational fluid dynamics while hull and superstructure relaunch in a contemporary key lines of the iconic Lamborghini cars Miura and Countach from the '60s and '70s.
The Hard Top is inspired by Lamborghini's roadster models; it provides not only protection from the sun and wind but also amazing aerodynamic performance. The bow lights are a tribute to the concept
The INTERIORS are the result of a high-tech design based on the use of high-tech materials in terms of weight and functionality, perfectly combined with the best craftsmanship tradition of Made-In-Italy. The unmistakably automotive inspiration proposes iconic elements of the Lamborghini design, such as hexagons, clean lines, Y. Colors and materials are, 100% customizable through the program Ad Personam.
The Pilot Cabin interprets the automotive cockpit in a nautical key, in which all navigation and monitoring systems are fully integrated. As in the supersport Lamborghini are also the details in carbon fiber, the use of the Carbon Skin, the supersport seats and the rudder/ steering wheel.
Finally, the unmistakable "start&stop" button (present on the yacht in two units, one per engine) is the same that starts the engine of the Lamborghini Car.
READ MORE ›
TECHNICAL FEATURES
| | |
| --- | --- |
| Bore | 128 mm |
| Stroke | 157 mm |
| Displacement | 24.24 l |
| Maximum Output | 1471 kw (2000 hp) |
| Rated speed | 2300 rpm |
| Maximum Torque | 6500 Nm |
| Exhaust gas status | IMO Tier II, EPA Tier 3 |
| | |
| --- | --- |
| cruising speed | 41 kn |
| max speed | 60 kn |